Revitive Circulation Booster
We have designed each Circulation Booster with unique features to treat a wide range of symptoms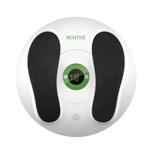 Revitive Essential
With fewer intensity levels, Essential is designed for otherwise healthy people with a relatively inactive or sedentary lifestyle.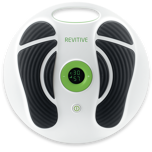 Revitive Medic
Our best-selling & most effective Circulation Booster®, Revitive Medic is our latest model, with its Dual Action technology and a patented waveform.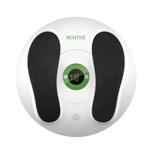 Revitive Essential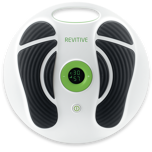 Revitive Medic
Tired aching legs & feet
Occasional swelling
-
-
-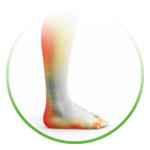 Painful legs & feet
Swollen feet & ankles
Cramping in the legs & thighs
Muscle stiffness
Also suitable for those with certain medical conditions such as diabetes, osteoarthritis and high blood pressure.
Actively improves circulation
Relieves tired, aching legs & feet
Maintains leg health
-
-
Actively improves circulation
Relieves aches & pains in legs & feet
Improves leg strength
Relieves cramps
Reduces swelling of the feet & legs
1-50
15 Waveforms
Class II Medical Product
Électrodes Corporelles Revitive
-
-
-
1-99 Intensity levels
15 Waveforms
Class II medical product
Electrode Body Pads
Remote control
15° patented IsoRocker
2 years standard warranty
Used by over 3 million people worldwide
Free Shipping
Product purchased directly from this site or through our customer service team will be shipped via Canada Post free of charge. Shipping is 5-10 business days for all of CANADA.
90 day risk-free trial
Purchase directly from us and you can try Revitive in your own home for up to 90 days. If it's not working for you we'll give you your money back.
Drug-Free
Revitive is a drug-free medical device which uses clinically-proven Electrical Muscle Stimulation (EMS) to actively improve the circulation in your legs and feet.
Full Customer Support
If you need help with your Revitive Circulation Booster you can call 1-800-732-6962, Mon-Fri 9:00am-5:30pm Eastern with any questions you may have.
Sign up to our mailing list
For free hints, tips & special offers, sign up using your email address