Revitive Circulation Booster
We have designed each Circulation Booster with unique features to treat a wide range of symptoms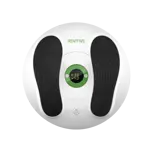 Revitive Essential
Achy-feeling Legs: prolonged sitting or standing, hot weather, even just a sedentary lifestyle, can impact circulation, leading to achy-feeling legs & feet. Revitive Essential is designed to provide relief from these symptoms.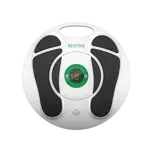 Revitive Medic
Fight Leg & Foot Pain: our best-selling and most effective Circulation Booster, Revitive Medic helps relieve leg & foot pain, muscle cramps and leg/ankle swelling, caused by poor circulation and certain medical conditions, inc diabetes and osteoarthritis.
Compare the Revitive range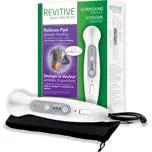 Revitive Ultrasound: at-home Physiotherapy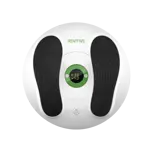 Revitive Essential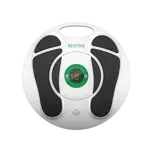 Revitive Medic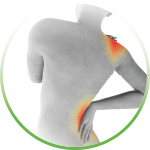 Muscle stiffness
-
-
-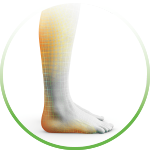 Tired, aching legs & feet
Occasional swelling
-
-
-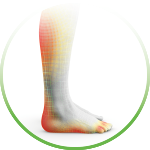 Painful legs & feet
Swollen feet & ankles
Cramping in the legs & thighs
Muscle stiffness
Also suitable for those with certain medical conditions including diabetes and osteoarthritis.
Ultrasound may help:
Repair damage and relieve pain
-
Relieves tired, aching legs & feet
Maintains leg health
Actively improves circulation
-
-
Relieves aches & pains in legs & feet
Improves leg strength
Actively improves circulation
Relieves cramps
Reduces swelling in the feet & legs
3 Intensity levels
Class II Medical Product
-
-
-
2 years warranty
1-50 Intensity levels
15 Waveforms
Class II Medical Product
Electrode Body Pads
-
-
2 years warranty
1-99 Intensity levels
15 Waveforms
Class II Medical Product
Electrode Body Pads
Remote control
15° patented IsoRocker
2 years warranty
The Revitive pain range - used by over 3 million people worldwide
Full Customer Support

If you need help with your Revitive or if you have any questions you can call us toll free on 1-800-732-6962, Mon-Fri 9:00am-5:30pm EST.

Free Shipping

Product purchased directly from this site or through our customer service team will be shipped via Canada Post free of charge. Shipping is 5-10 business days for all of Canada.

Learn more

Extended 90-Day Money-Back Guarantee

Buy any Circulation Booster direct today and you'll have a full 90 days from December 25th to try Revitive in the comfort of your own home, risk-free. So if you aren't completely satisfied, we'll give you your money back - guaranteed.

Learn more

Full Customer Support

If you need help with your Revitive or if you have any questions you can call us toll free on 1-800-732-6962, Mon-Fri 9:00am-5:30pm EST.

Free Shipping

Product purchased directly from this site or through our customer service team will be shipped via Canada Post free of charge. Shipping is 5-10 business days for all of Canada.

Learn more
Sign up to our mailing list
For free hints, tips & special offers, sign up using your email address