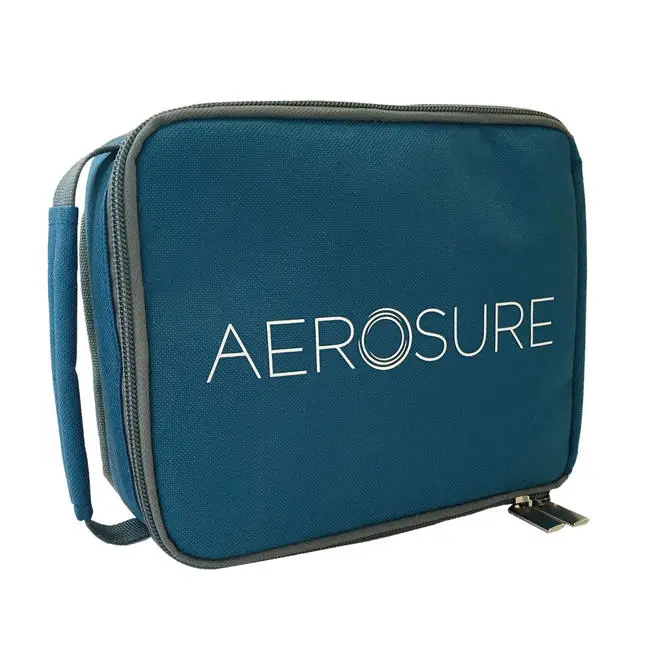 Introducing the Aerosure storage bag. Store your Aerosure Medic and accessories together in this quality storage bag.
What users of Aerosure say
In the past I found it really difficult to cough up mucus. Although this is still the case I do find using Aerosure has made it easier. It has also helped my shortness of breath.
COPD sufferer male, aged 69
Free Delivery
Free Standard delivery on all orders over £50
VAT Relief
If you suffer from a long-term health condition you may be able to claim back VAT. Not available on 4-easy instalment orders
Customer Support
Get help and support from our UK based customer service team
2 Year Warranty
All products are backed by our 2-year warranty
We would love to keep in touch
Sign up for our emails and we'll keep you updated with our regular offers.